WEB DESIGN

IMPROV DESIGN

provides simple, clean and creative designs for the Web.
In our modern day, evey business requires an online professional presence.
We specialize in web design, small business, artist websites and creative ventures.

SERVICES:
DESIGN & LAYOUT with CSS and XHTML
WEB HOSTING, MAINTENANCE
DOMAIN NAME REGISTRATION
SET UP, WEB STATISTICS, GOOGLE ANALYTICS
SOCIAL MEDIA, MAILCHIMP. FACEBOOK INTEGRATION, INSTAGRAM SETUP.
NEED WEB HOSTING? Ask us about it!
WEBSITE CREATED: NICOLASCALOIA.NET
WEBSITE CREATED: SUPPORTSURFACE.CA
GRAPHIC DESIGN

IMPROV DESIGN

provides graphic designs for print.
Projects may include making a product catalogue, vinyl lettering, album cover design,
book covers, posters, flyers and business cards.

iLLUSTRATION COVER AND BOOK DESIGN (exerpt from Anne Liebman's book, "My Name is Michael..."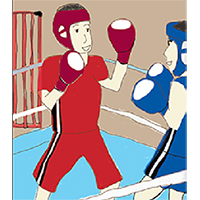 CATALOGUES CREATED: KAMIK WINTER 2016, 2015, 2013 and 2012 CATALOGUES